10 anti-inflammatory foods
Here are the top 10 anti-inflammatory foods that are known for their potential to reduce inflammation in the body:
Berries: Blueberries, strawberries, raspberries, and other brightly colored berries are rich in antioxidants and flavonoids that help combat inflammation.
Fatty Fish: Salmon, mackerel, sardines, and other oily fish are high in omega-3 fatty acids, which have strong anti-inflammatory properties.
Leafy Greens: Spinach, kale, Swiss chard, and other leafy greens are packed with nutrients, including vitamins, minerals, and antioxidants that fight inflammation.
Turmeric: This yellow spice contains curcumin, a potent anti-inflammatory compound. Adding turmeric to your dishes can help reduce inflammation.
Extra Virgin Olive Oil: Olive oil is rich in monounsaturated fats and contains oleocanthal, which has anti-inflammatory effects.
Nuts: Almonds, walnuts, and other nuts are excellent sources of healthy fats, fiber, and antioxidants that may help lower inflammation.
Ginger: Ginger has been used for centuries for its medicinal properties. It contains gingerol, a bioactive compound that has anti-inflammatory effects.
Green Tea: Rich in polyphenols and antioxidants, green tea has been linked to reduced inflammation and may help protect against chronic diseases.
Tomatoes: Tomatoes are packed with lycopene, a powerful antioxidant that has been shown to reduce inflammation.
Dark Chocolate: Dark chocolate with a high cocoa content contains flavonoids that have anti-inflammatory effects. Enjoying moderate amounts of dark chocolate may provide health benefits.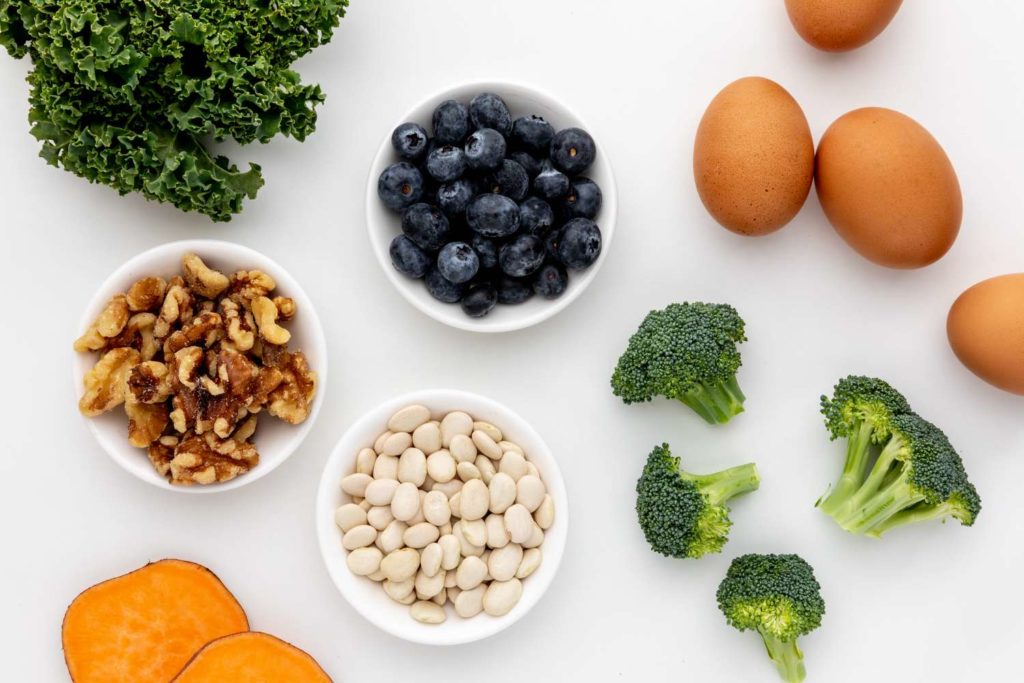 Incorporating these foods into a balanced diet can help support overall health and reduce inflammation in the body. Remember to consult with a healthcare professional for personalized advice regarding your specific dietary needs.