Sip Your Way to Refreshment: Irresistible Homemade Smoothie Recipes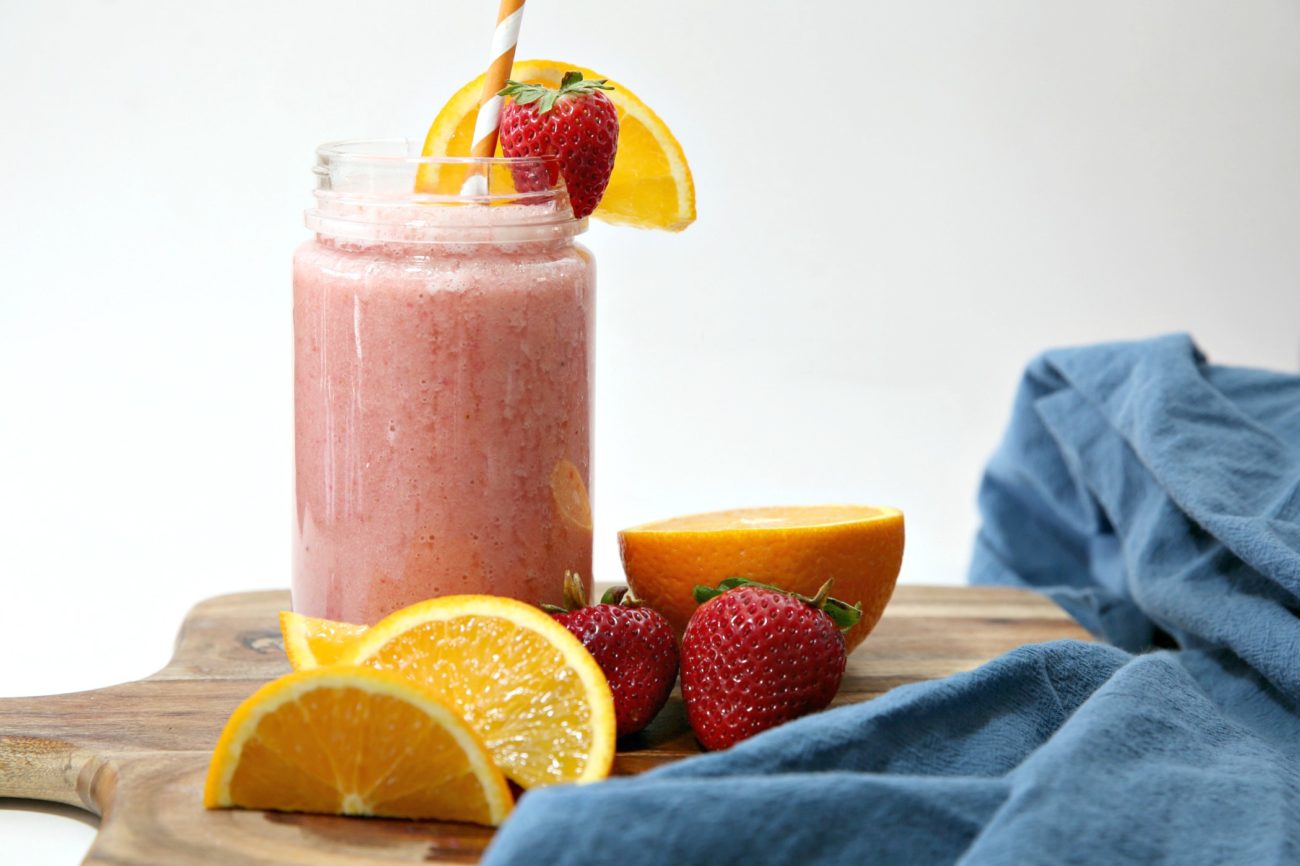 Gather 'round, smoothie enthusiasts! If you're a fan of delicious and refreshing beverages that not only quench your thirst but also pack a nutritious punch, you're in for a treat. Today, we're diving into the wonderful world of homemade smoothies—the perfect blend of flavors, textures, and health benefits. Get ready to unleash your inner mixologist as we explore some tantalizing smoothie recipes that will leave you craving more.
Berry Blast Smoothie:
Y'all ready for a burst of fruity goodness? This Berry Blast Smoothie is sure to dazzle your taste buds. Start with a generous handful of mixed berries—strawberries, blueberries, and raspberries. Toss them into your blender along with a ripe banana, a splash of almond milk, and a dollop of Greek yogurt for creaminess. Add a drizzle of honey if you like a touch of sweetness. Blend it all up until smooth, and voila! A vibrant and nutritious delight to kickstart your day or satisfy that afternoon craving.
Tropical Paradise Smoothie:
Escape to a tropical oasis right in your own kitchen with this refreshing Tropical Paradise Smoothie. Combine the goodness of a ripe mango, a juicy pineapple, and a handful of tropical fruits like kiwi or papaya. Splash in some coconut milk and a squeeze of fresh lime juice to give it that exotic zing. Blend until velvety smooth, and close your eyes as you transport your senses to a sun-kissed beach. This smoothie is an instant vacation in a glass!
Green Goddess Smoothie:
Looking for a health-packed green elixir that tastes as good as it is good for you? Say hello to the Green Goddess Smoothie. Load up your blender with a handful of spinach or kale, a ripe avocado for creaminess, a banana for natural sweetness, and a splash of coconut water or almond milk. Amp up the nutrition by adding a spoonful of chia seeds or a drizzle of honey. Blend until gloriously green and silky smooth. Trust me, this Green Goddess is the ultimate way to fuel your body with vitamins and minerals.
Peanut Butter Power Smoothie:
Calling all peanut butter lovers! Brace yourselves for the Peanut Butter Power Smoothie—a delightful blend of nutty goodness and creamy indulgence. Start with a scoop of peanut butter (smooth or crunchy, your choice!), a ripe banana, a splash of milk (dairy or plant-based), and a spoonful of Greek yogurt. For an extra nutritious boost, throw in a handful of spinach or a spoonful of protein powder. Blend it all together until velvety smooth, and enjoy a protein-packed treat that'll keep you fueled throughout the day.
Chocolate Banana Bliss Smoothie:
Indulge your sweet tooth without the guilt with this heavenly Chocolate Banana Bliss Smoothie. Combine the classic duo of chocolate and banana for a match made in smoothie heaven. Blend a ripe banana, a tablespoon of cocoa powder, a splash of milk (dairy or plant-based), and a drizzle of honey for sweetness. For an extra touch of decadence, add a spoonful of almond butter or a sprinkle of dark chocolate chips. Blend until rich and velvety, and revel in the chocolatey delight that awaits.
There you have it, folks—a collection of homemade smoothie recipes that will make your taste buds sing with joy. Whether you're craving a burst of berries, a tropical escape, a nutrient-packed green goddess, a peanut butter delight, or a chocolatey bliss, these recipes have got you covered. So, grab your blender, whip up one of these irresistible concoctions, and let the symphony of flavors and nutrition transport you to smoothie heaven. Cheers to homemade goodness in every sip!