Superfoods for Super Skin: Nourishing Your Way to Beauty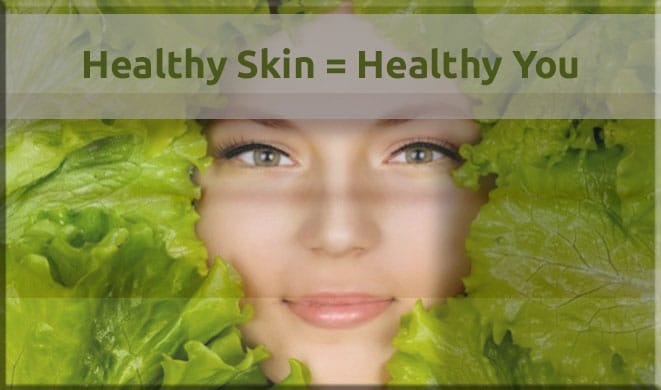 In the pursuit of radiant and healthy skin, many of us turn to skincare products and treatments. However, the key to achieving a glowing complexion may actually lie in the foods we consume. Superfoods, known for their exceptional nutritional value, can work wonders for our skin when incorporated into our diet. In this article, we'll explore a variety of superfoods that nourish your skin from within, helping you unlock your natural beauty.
Berries for a Youthful Glow:
Berries such as blueberries, strawberries, and raspberries are packed with antioxidants that combat free radicals, preventing premature aging and promoting youthful skin. These delicious fruits are also rich in vitamins C and E, which promote collagen production and protect against sun damage. Add a handful of berries to your breakfast cereal or enjoy them as a healthy snack for a skin-loving boost.
Leafy Greens for Clear Complexion:
Dark leafy greens like spinach, kale, and Swiss chard are excellent sources of vitamins A, C, and K. These nutrients support healthy skin by reducing inflammation, promoting cell turnover, and improving circulation. Additionally, leafy greens are rich in chlorophyll, a powerful detoxifying agent that helps purify the skin from within. Boost your skin's vitality by incorporating leafy greens into salads, smoothies, or sautés.
Avocado for Hydration and Nourishment:
Avocado is a beauty powerhouse, thanks to its high levels of healthy fats, vitamin E, and antioxidants. These nutrients help maintain skin elasticity, lock in moisture, and protect against oxidative damage. Incorporate avocado into your diet by adding it to salads, spreading it on toast, or blending it into smoothies for a creamy and nourishing treat.
Fatty Fish for Omega-3s:
Salmon, mackerel, and sardines are rich in omega-3 fatty acids, which are crucial for maintaining healthy skin. Omega-3s help reduce inflammation, soothe irritated skin, and maintain moisture levels, resulting in a smoother and more supple complexion. Aim to include fatty fish in your diet at least twice a week to reap these skin-loving benefits.
Nuts and Seeds for Radiance:
Almonds, walnuts, chia seeds, and flaxseeds are excellent sources of essential fatty acids, vitamin E, and antioxidants. These nutrients protect the skin from environmental damage, maintain moisture balance, and promote a radiant complexion. Snack on a handful of nuts or sprinkle seeds on salads and yogurt to enhance your skin's natural glow.
Citrus Fruits for Brightness:
Citrus fruits like oranges, lemons, and grapefruits are packed with vitamin C, a powerful antioxidant that supports collagen production, fights skin damage, and brightens the complexion. Start your day with a glass of fresh-squeezed citrus juice or add citrus segments to your salads for a tangy and refreshing boost.
Tomatoes for Sun Protection:
Tomatoes contain a potent antioxidant called lycopene, which provides natural sun protection by neutralizing harmful UV rays. Consuming tomatoes can help reduce sunburn and prevent long-term skin damage. Enjoy tomatoes in salads, sauces, or soups to take advantage of their sun-defying properties.

While skincare products are beneficial, true skin transformation begins from within. Incorporating superfoods into your diet can provide your skin with the essential nutrients it needs to thrive. From berries to leafy greens, avocado to fatty fish, these nutrient-rich foods can nourish and enhance your skin, giving you the radiant complexion you desire. So, why not embark on a journey of beauty from the inside out and unlock your skin's full potential with the power of superfoods? Your skin will thank you for it.