Embark on an Unforgettable Desert Adventure in Morocco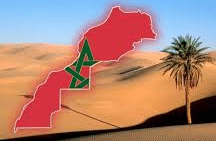 The enchanting landscapes of Morocco's southern region unfold to reveal the awe-inspiring Sahara Desert. Amidst vast expanses of golden sand, a world of serenity and tranquility awaits. Immerse yourself in the nomadic way of life and embark on a remarkable desert journey that will captivate your senses and leave an indelible mark on your soul.
Discovering the Gateway Cities:
Dakhla , Laayoun , Marrakech, Agadir, and Fes serve as your gateways to the Sahara. Beyond the imperial cities, a thrilling expedition awaits as you traverse the Talghemt Pass. Although not yet fully immersed in the desert, you can already sense its allure. The landscape transforms into a lush oasis known as Tafilalet, where vibrant greens of vegetation harmoniously coexist with the ocher hues of the sands. Following the ancient caravan trail, you'll reach Rissani, the birthplace of the Alaouite dynasty, marking your arrival at the desert's edge. As the Chergui, the Saharan wind, caresses the dunes, you'll be left breathless by the boundless horizon that unfolds before you.
Venturing Deeper into the Desert:
Prepare yourself for an extraordinary experience as you embark on a camelback excursion. Leave behind the bustling city life and embrace the tranquility of the desert as you settle into the comfort of well-appointed tents for an unforgettable night under the stars. Journey towards the majestic dunes of Merzouga, where you can immerse yourself in the beauty of the surroundings and indulge in a unique sand bath. As the first rays of sunlight paint a mesmerizing tableau over the dunes at dawn, you'll realize the true magic of the desert.
Unveiling Hidden Treasures:
The Moroccan desert holds a plethora of hidden gems waiting to be explored. Marvel at the extraordinary Tinfou dune, a remarkable anomaly nestled amidst the desert. Discover the oasis of Erfoud, an oasis oasis and experience the intrigue of the mysterious Errachidia.
Disconnect and Reconnect with Nature:
Whether on foot or on camelback, prepare yourself for an extraordinary desert adventure that will allow you to disconnect from the hustle and bustle of everyday life. Traverse vast landscapes, witness awe-inspiring vistas, and immerse yourself in the timeless beauty of the Sahara. Let the desert's raw and captivating beauty wash over you as you embark on a transformative journey.

Embarking on a desert expedition in Morocco is an experience that defies expectations and leaves an indelible mark on every traveler. Surrender to the allure of the Sahara's untamed beauty, and let the timeless landscapes and captivating traditions of the nomadic tribes envelop your senses. Discover hidden treasures, immerse yourself in local culture, and reconnect with nature in a way that only the Moroccan desert can offer. Prepare for an unforgettable adventure that will both inspire and rejuvenate your spirit. Start planning your desert escapade today and unlock the wonders of Morocco's mystical Sahara.