Mastering the Art of Eating Correctly with Fork and Knife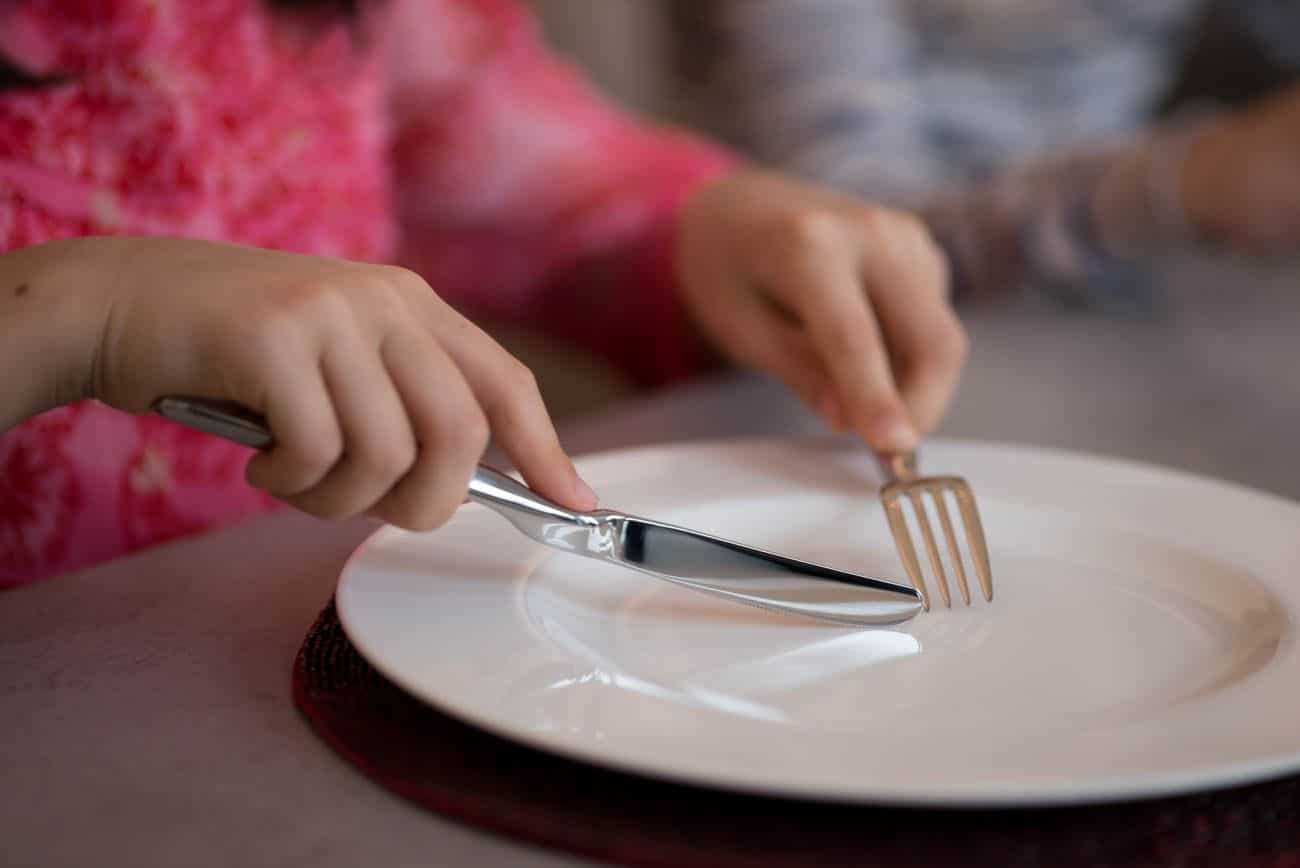 Eating with a fork and knife is a common practice in many cultures, symbolizing etiquette, refinement, and an appreciation for culinary experiences. While the basic technique may seem simple, mastering the art of eating correctly with a fork and knife can enhance your dining etiquette and make your dining experiences more enjoyable. In this article, we will guide you through the proper techniques and etiquette to elevate your dining skills.
Proper Placement and Handling of Utensils:
Before diving into the technique, let's start with the proper placement and handling of your fork and knife. When not in use, rest your knife on the right side of your plate with the blade facing inwards, and place your fork on the left side. Hold the knife with your right hand, and the fork with your left hand. Maintain a relaxed grip on the utensils, avoiding tightly clenched fists.
Continental Technique:
The Continental technique is widely recognized as an efficient and elegant way to eat with a fork and knife. Follow these steps to master it:
Cutlery Transfer: Begin by using your knife to cut a small portion of food, such as meat or vegetables, on your plate. Once you have cut the desired portion, set the knife down on the plate (blade facing inwards) and transfer your fork to your right hand.
Fork Tines Down: Hold the fork with the tines facing downwards. Use your fork to spear or scoop up the cut food.
Supporting with the Knife: If necessary, use your knife as a support to guide food onto your fork. Keep the back of the fork against the tines to balance and secure the food.
Bringing to the Mouth: Lift the fork towards your mouth, with the tines pointing downwards. Avoid making loud clinking noises against your teeth or lips. Take small, deliberate bites, savoring the flavors of each morsel.
American Technique:
The American technique, although less formal, is commonly used in casual dining settings. Here's how to employ this technique effectively:
Fork Tines Up: Hold your fork with the tines facing upwards in your left hand. This allows for better control while cutting and prevents food from sliding off the fork.
Cutting: With your right hand, use the knife to cut a bite-sized piece of food. Rest your knife on the plate and switch the fork to your right hand.
Fork Tines Down: Transfer the fork to your right hand with the tines facing downwards. Spear or scoop up the cut food using the fork.
Bringing to the Mouth: Lift the fork to your mouth, tines pointing upwards. Similar to the Continental technique, take small, deliberate bites and avoid clanging your utensils against your teeth.
Etiquette Tips:
In addition to the technique, proper dining etiquette is essential. Here are a few etiquette tips to keep in mind:
Pace Yourself: Eat at a moderate pace, matching the speed of your dining companions. Avoid rushing or taking excessively long pauses between bites.
Cut Only What You'll Eat: Cut and consume one piece of food at a time, rather than cutting several pieces at once. This ensures that each bite is fresh and properly enjoyed.
Napkin Usage: Place your napkin on your lap as soon as you are seated. Use it to gently dab your mouth, but avoid wiping your face or mouth vigorously. Remember to place the napkin neatly on the table when excusing yourself temporarily.
Mindful Gestures: Avoid using utensils to gesture or point while eating. Keep your hands and utensils on the table when not in use, but avoid resting your elbows on the table.
Mastering the art of eating correctly
with a fork and knife adds a touch of elegance and refinement to your dining experiences. Whether you choose the Continental or American technique, remember to handle your utensils with grace, savor each bite, and adhere to proper dining etiquette. By doing so, you will not only enhance your dining skills but also leave a positive impression on those around you. So, embrace the art of dining and enjoy the culinary delights with confidence and style.