Oil-Free Fryers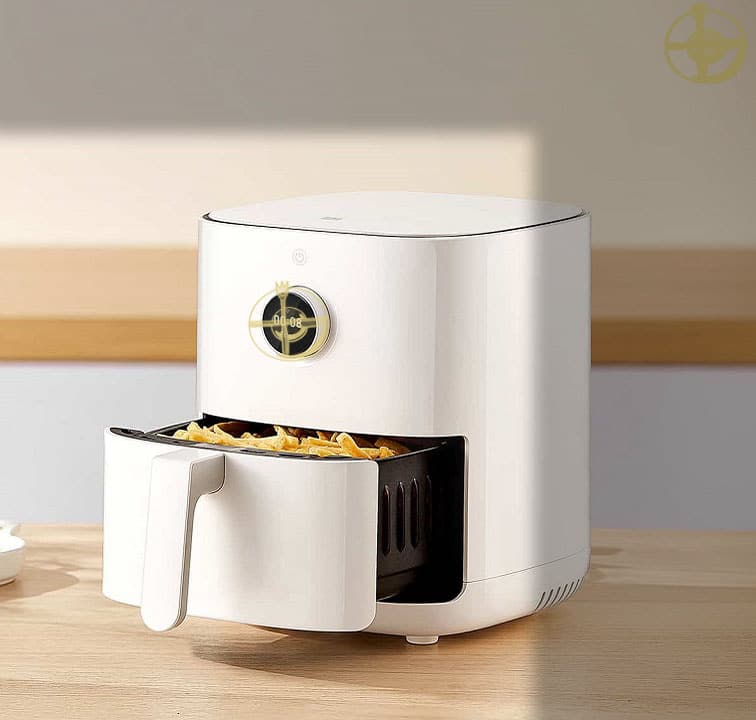 Exploring Oil-Free Fryers : A Healthy Twist to Moroccan Cuisine
Moroccan cuisine is renowned for its rich flavors and aromatic spices. From tagines to couscous, the country's culinary heritage is deeply rooted in tradition. However, as our understanding of health and nutrition evolves, there is an increasing demand for healthier cooking methods. Enter oil-free fryers, a revolutionary kitchen appliance that allows you to indulge in your favorite Moroccan delicacies with significantly less oil or even no oil at all. In this article, we will explore the benefits of oil-free fryers and how they can add a healthy twist to your Moroccan food adventures.
Healthier Cooking:
Oil-free fryers offer a healthier alternative to traditional deep frying methods. By using hot air circulation technology, these innovative appliances can crisp and cook your favorite Moroccan dishes without the need for excessive oil. This significantly reduces the calorie and fat content of your meals, making them a guilt-free option for health-conscious individual.
Retained Authentic Flavors:
One concern when using oil-free fryers is the potential loss of flavor and texture in your Moroccan dishes. However, with proper techniques and recipe adjustments, you can still achieve the signature taste and texture while cutting down on oil. Marinating ingredients, using flavorful spice blends, and ensuring the right cooking time and temperature will help preserve the authentic Moroccan flavors you love.
Versatility and Adaptability:
Oil-free fryers are incredibly versatile and can be used to prepare a wide range of Moroccan dishes. Whether you're craving crispy falafels, sizzling vegetable samosas, or even traditional Moroccan pastries like chebakia, an oil-free fryer can handle it all. Experiment with different recipes and ingredients to discover new and healthier variations of your favorite Moroccan meals.
Time and Energy Efficiency:
In addition to health benefits, oil-free fryers offer time and energy efficiency. Unlike traditional deep frying, which requires preheating and large quantities of oil, oil-free fryers have shorter preheating times and consume less energy. This means you can enjoy your Moroccan dishes quicker, making them ideal for busy households or those looking for quick and convenient meal options.
Easy Maintenance and Cleaning:
Cleaning up after frying can be a tedious task, especially when dealing with leftover oil. With oil-free fryers, you can bid farewell to greasy messes. These appliances often feature non-stick surfaces and removable parts that are dishwasher safe, making cleanup a breeze. This allows you to focus on savoring your Moroccan creations rather than worrying about post-cooking cleanup.
Oil-free fryers offer a healthy and convenient way to enjoy the flavors of Moroccan cuisine without the excessive use of oil. By utilizing this innovative kitchen appliance, you can savor traditional Moroccan dishes while reducing calorie intake and promoting overall well-being. Embrace the versatility and benefits of oil-free fryers as you explore the vast world of Moroccan culinary delights, creating nourishing meals that are both delicious and nutritious.
(Note: When using oil-free fryers, it's important to follow the manufacturer's instructions and guidelines for optimal cooking results.)