Savoring the 6 Flavors of Moroccan Soups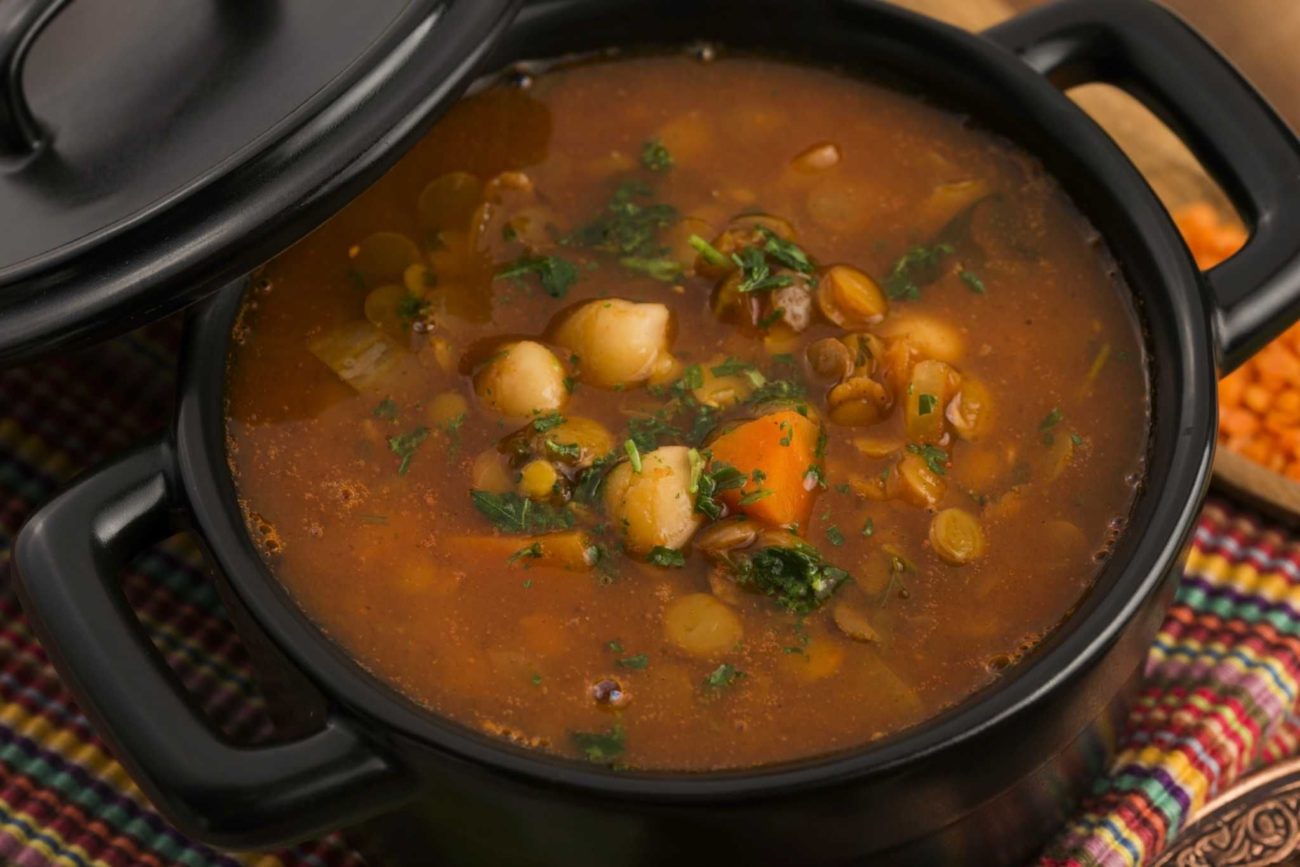 A Gastronomic Odyssey: Exploring the Rich Tapestry of Moroccan Soups
Moroccan cuisine is renowned for its bold flavors, aromatic spices, and vibrant culinary traditions. Among its many culinary delights, Moroccan soups hold a special place, offering a comforting and flavorful experience. From hearty and nourishing to light and refreshing, the diverse range of Moroccan soups reflects the country's cultural heritage and regional diversity. In this article, we embark on a delightful journey to explore the various types of Moroccan soups, each with its unique blend of ingredients, spices, and cooking techniques.
Harira: Let us begin our culinary adventure with Harira, the iconic Moroccan soup. Often associated with Ramadan, Harira is a substantial soup that combines lentils, chickpeas, tomatoes, onions, and a delightful array of spices such as ginger, turmeric, and cinnamon. This hearty soup not only satisfies the appetite but also nourishes the body and soul.
Bissara: Moving on to Bissara, we discover a simple yet delightful soup made from dried split peas. Flavored with garlic, cumin, and olive oil, Bissara showcases the beauty of simplicity. Its smooth and velvety texture is a true testament to the art of Moroccan soup-making.
Chorba Fassia: Hailing from the city of Fes, Chorba Fassia offers a glimpse into the culinary traditions of this ancient Moroccan city. This robust soup features tender lamb, an assortment of vegetables, lentils, and vermicelli noodles. Infused with a blend of aromatic spices like ginger, paprika, and saffron, Chorba Fassia tantalizes the taste buds and warms the heart.
Harira Beida: For a unique twist on traditional Moroccan soups, H'rira Beida takes center stage. This exquisite soup combines tender chicken, ground almonds, and eggs to create a creamy and indulgent experience. Enhanced with a medley of Moroccan spices, including cinnamon, ginger, and turmeric, H'rira Beida offers a tantalizing harmony of flavors.
Seffa Medfouna: Veering into the realm of dessert soups, Seffa Medfouna showcases the sweet side of Moroccan cuisine. Made with vermicelli noodles, butter, powdered sugar, and a hint of cinnamon, this delightful soup captivates the senses. It is often reserved for special occasions and celebrations, adding a touch of sweetness to cherished moments.
Zaalouk: No exploration of Moroccan soups would be complete without mentioning Zaalouk. This tangy eggplant and tomato soup is a delightful marriage of flavors. With a harmonious blend of garlic, paprika, cumin, and olive oil, Zaalouk presents a unique combination of ingredients that result in a soup that is both comforting and refreshing.
The world of Moroccan soups is a true culinary treasure trove. From the robust and nourishing Harira to the velvety simplicity of Bissara, and the unique flavors of Chorba Fassia, H'rira Beida, Seffa Medfouna, and Zaalouk, each soup offers a distinct taste of Moroccan cuisine. Whether you're seeking comfort, a burst of flavors, or a sweet indulgence, Moroccan soups have something to satisfy every palate. So, embark on your own gastronomic adventure and savor the exquisite flavors that Moroccan soups have to offer.